Tailored for the
Auto Tuning World
Boost your auto tuning business with specialized digital strategies.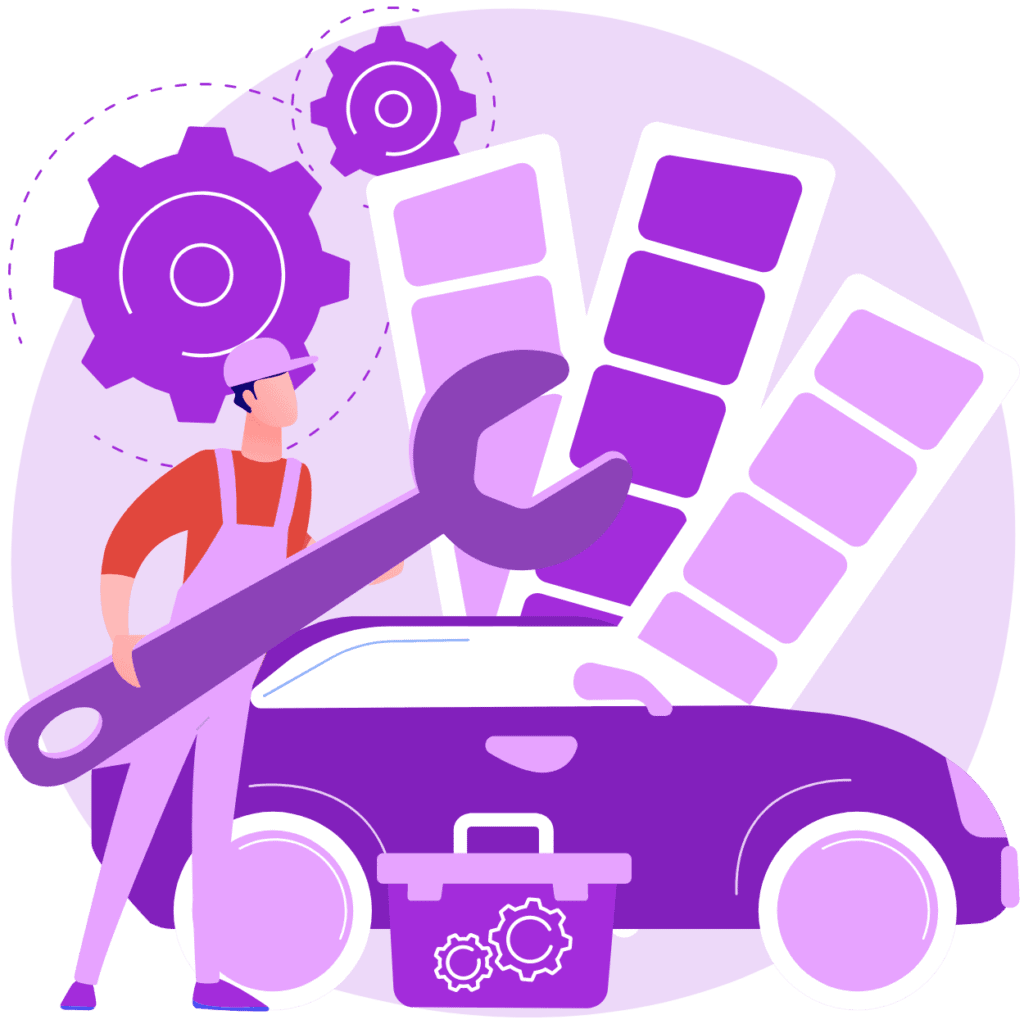 Website Development for Auto Tuning
Your website is where horsepower and pixels merge. We craft tuning-focused websites that vividly depict your modifications, underline your technical know-how, and streamline appointment bookings. From dyno results to client transformations, our designs are made to impress.
The auto tuning market is as dynamic as the engines you tweak. Our SEO strategies spotlight your tuning services, honing in on automotive enthusiasts and specific vehicle models. Partner with us to redline your online presence and pull in clients passionate about performance.
Ignite passion with content that revs up interest. From deep dives into tuning techniques to blogs on emerging auto trends, our content strategy is all about feeding the need for speed and knowledge in your audience.
Cyber Security for Auto Tuning
Digital threats can be as unpredictable as a blown gasket. Keep your auto tuning business' online assets shielded with elite cyber security protocols. We defend your data, client transformations, and tuning specs from potential digital dangers, ensuring a smooth online ride.
We're not just any digital team; we understand the auto tuning terrain. Familiar with the intricacies, innovations, and adrenaline of the tuning world, we're perfectly positioned to drive your digital strategy to the redline.
Integrated Services for Auto Tuning
Every gear in your digital setup should mesh seamlessly. From elevating your online stature with SEO to ensuring cyber security, our all-encompassing approach guarantees every byte and pixel performs in harmony with the needs of the tuning aficionado.
In tuning, it's all about the gains, be it torque or horsepower. Similarly, in the digital world, we're all about measurable gains: in visibility, client engagement, and growth. Our tactics ensure every digital push accelerates your brand's growth trajectory.
In the world of auto tuning, trust is as essential as the right ECU map. We're not only here to turbocharge your online reach but also to safeguard it. Depend on our cyber security solutions to ensure your website operates glitch-free, always inspiring confidence.
Frequently Asked Questions
Get your customized quote today! All pricing packs and bundles are to give you a better idea of what to expect from our team. Send us your project and we will send you a customized quote that best suits your budget and needs.